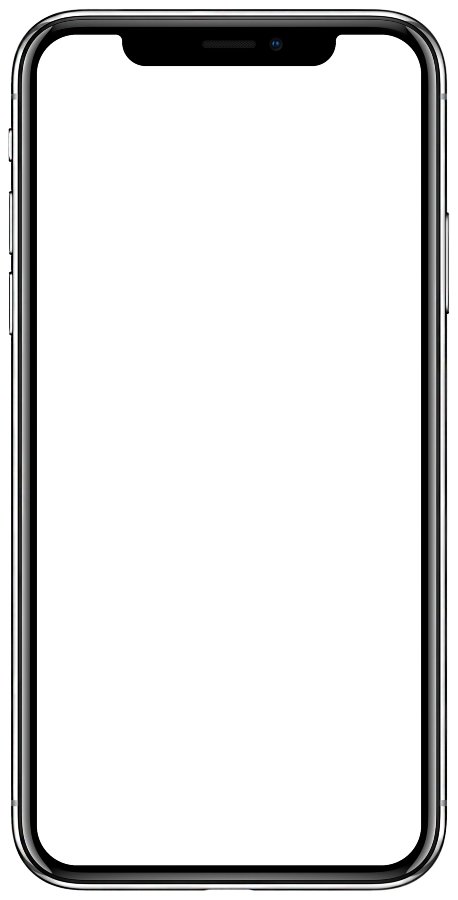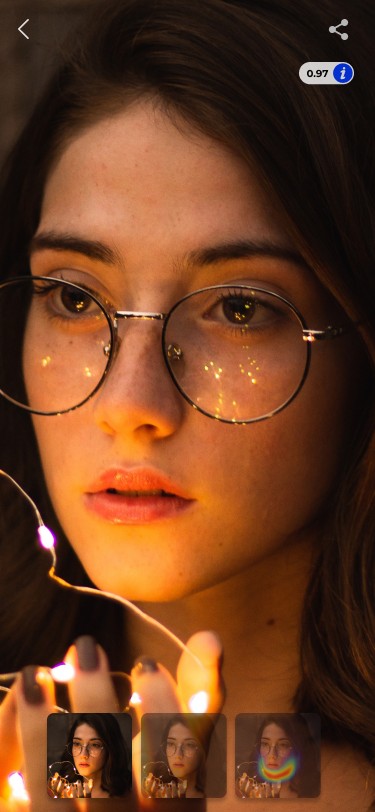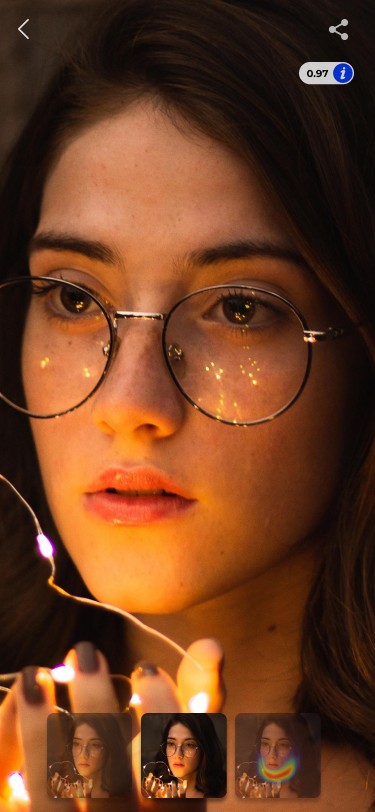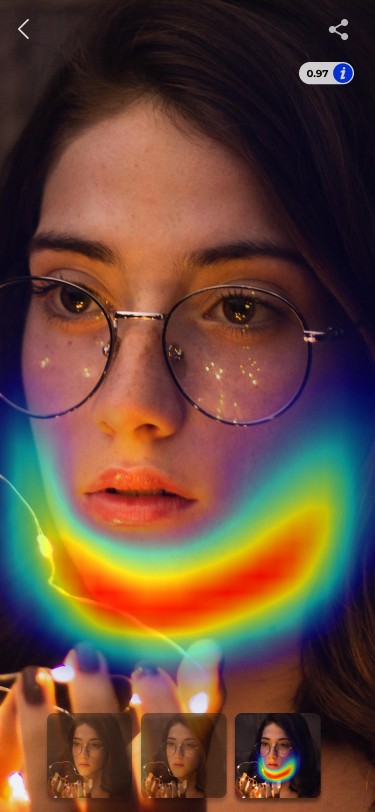 Detect face manipulations. Effortless.
Rewarp is an AI backed iOS app which detects and undo-es image manipulations performed by Photoshop Liquify, Airbrush and similar tools.
---
Features

AI Backed
Rewarp app core is a trained Artificial Intelligence Model used for detecting image alterations.

Revert Edits
Travel back in time and reconstruct the original image, before author made modifications.

Highlight Modifications
Heatmap overlay allows you to easily eyeball altered image details.

Completely Offline
App utilizes iOS CoreML capabilities and does not rely on an external server, nor does it require an internet connection.
---
Video or it didn't happen!
Check our short demonstration, from editing with Photoshop Liquify to undo-ing the edits in Rewarp App.
---
Gallery
Check examples and results in our gallery.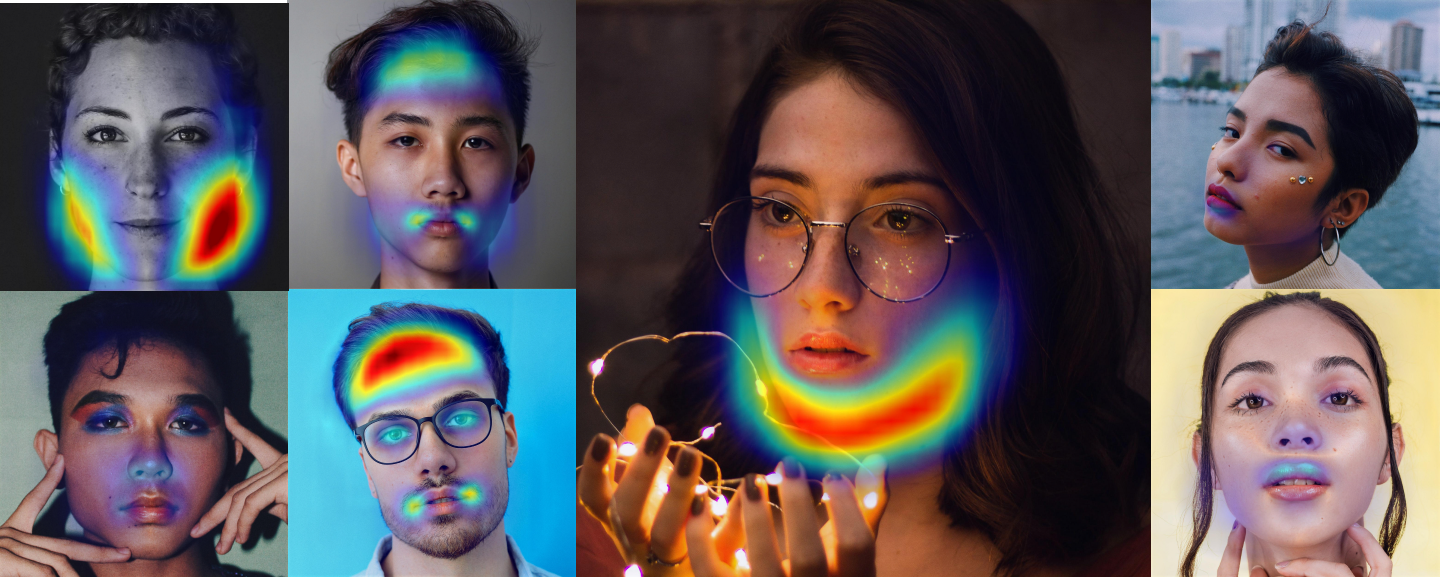 Download
Download the app for free.
Download